HOUSTON – Houston police need assistance identifying a suspect connected to an apparent road rage incident that's now trending over social media.
An upset woman is seen on video reaching into a car window to strike another woman. The video was posted on TikTok @poisongirlfriend.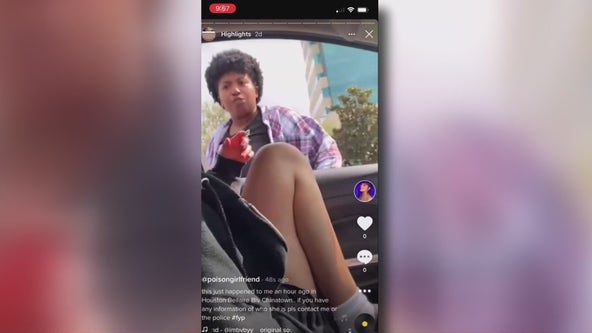 Police say the incident happened Saturday at about 4:20 p.m. near Bellaire Blvd.
The woman being attacked through the window is 20-year-old Yannsy Vasquez-Rodriguez. She informed police that she was attempting to merge right when a gray SUV slowed down to let her in, then sped back up, almost causing a collision between the two. The driver then proceeded to get out attacked her through the window before fleeing the scene.
If you have any information on the suspect, call Houston Police Department or leave an anonymous tip with Crime Stoppers at 713-222-TIPS.